The Advantages of Having a Good CV
When responding to a job offer, you will obviously need to include your curriculum vitae in your application. And for it to attract the recruiter's attention, you will need to send a unique, modern and attractive CV. But what is a good resume and what are its impacts on recruitment?
The Definition of a Good CV
To stand out from other candidates, your cv must be different. In other words, you have to build an original resume that will directly catch the recruiter's eye. On the other hand, the document must be sober and elegant so be very careful with the presentation. Indeed, recruiters often receive hundreds of CVs, even thousands for each job offer. That is why it is important that you make yours exceptional, whether for the form or the content.
For some headhunters, a good CV must be easy to read, clear and concise. Also consider sending an orderly and very cluttered CV. Of course, you can add your personal touch to it to attract the attention of recruiters. In addition to the catchy form of your CV, its readability must be easily and as quickly as possible. Also make sure your CV does not exceed two pages to prevent the recruiter from throwing it in the dustbin. One page is the best!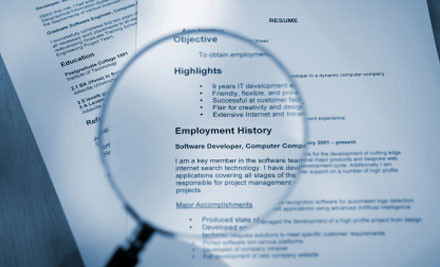 The Importance of a Good CV
As you can see, a good CV does not depend only on its form, but mainly on its content. Before you can convince the recruiter orally, they still have to call you. And that is exactly why you need a well-written CV. All of your achievements will tip the scales to your advantage or not. Do not mistake yourself, the form matters because you must use it to catch the recruiter's eye. If you submit a CV that looks like many others, it might go unnoticed. Then, the content must prove that you have the qualities and skills required.
As a general rule, all information about your professional experience should appear in your resume. This is what makes a good CV. But for recruiters to want to read it, you have to choose which information to add and especially how to do it. Always favor clear and precise sentences to make the document easy to read. You can provide all the necessary information to recruiters without overdoing it. In summary, creating an attractive, well-structured and well-written CV increases your chances of landing a job.